<![CDATA[Brooke's Note: I've said it before: It's amazing that no software existed in the RIA marketplace dedicated to risk until five years ago. Then it was just as surprising there were no imitators. Now we have a risk analysis market leader and a feisty upstart competitor and the drama that goes along with that sort of healthy competition. Totum Wealth entered the risk business by drawing a sharp distinction between itself and Riskalyze but its new CEO is taking a page out of the meteoric competitor's playbook and has Black Diamond and CircleBlack deals and more to show for it. The formerly Los Angeles -based startup, now in Atlanta, changed its brand to "Totum Risk" and recast its research into a Riskalyze-style "risk number" — concessions to dumbing-down that were necessary for such an esoteric business proposition. "You can have the best product in the world," says CircleBlack CEO John Michel, who helped create Merrill Lynch's successful online discount brokerage Merrill Edge. "But if people don't understand it and if you cant simplify it down [it won't sell]." See: BloombergBlack rematerializes as CircleBlack minus Bloomberg.
Riskalyze, which had the kind of year Shumbres dreams of, pioneered a lingua franca of risk by assigning a hard one to 100 "risk number" making risk easy to understand.
Near the end of 2016,Riskalyze had 15,000 users. Now the Sacramento, Calif.-based marvel has more than 19,000, not including clients of a TAMP-style manager marketplace vying to compete with Chicago-based 
Envestnet Inc
.'s offering. See: 
Riskalyze tromps onto Envestnet turf by signing $20-billion, 975-advisor account with its robo-manager
. The Totum improvements trace back to a change in leadership," says Michel. Former CEO Min Zhang left Totum Wealth last fall. See: 
United Capital nabs Min Zhang not long after Gail Graham leaves and Larry Shumbres continues a magical post-Schwab ride
.
'Couple of issues'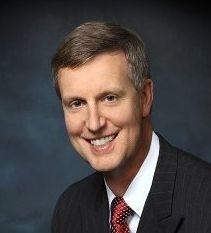 "We started beta with Totum with Zhang and we were in beta for a year …. There were a couple of issues that we brought up and when Larry came in they got fixed. He's focused on taking the product into the market in a way that will allow it to grow." Zhang declined to comment, citing compliance restrictions at her new firm, 
United Capital Financial Advisers
. Totum Risk CEO Larry Shumbres expresses withering disdain for Riskalyze's number-crunching methods. He rates its risk analysis as shallow and its ambitions to succeed as a TAMP and robo-advisor as an exacerbating distraction.
Riskalyze's products lack depth and are therefore "not accurate and will not hold up in arbitration," he adds.
"Riskalyze doesn't work for any advisor who knows the basics of risk," he says, "[and] is distracted by its efforts to become a TAMP." Multiple efforts were made to get Aaron Klein, CEO of Riskalyze, to comment. He declined to respond. A late entrant to the market, Totum imitates Riskalyze's number system measuring risk on a one to 99 scale. But such risk numbers are not the be all and end all, says Shumbres. "Any product that scores or has a number associated with preferences alone is not a competitor." See: 
How Aaron Klein plans to make Riskalyze the epicenter of the RIA business with $20 million of fresh private equity money
. "I believe what Totum are doing is good and solid," responds Michel. But he demurred when asked whether Totum's depth is a significant competitive advantage. "I don't have a view that there is only one way to calculate risk."
Shumbres' pitch
Shumbres, formerly of 
eMoney Advisor LLC
, 
Schwab Advisor Services
 and eVestment, says Totum's deep analysis more closely resembles methods used in the life insurance industry as opposed to other risk management firms, whose reliance on psychometric tests means that an investor's risk appetite can vary based on their mood. See: 
First, own all the risk
.
It's impossible to put a number to preferences alone and match it to a portfolio, he says. "After using other risk tools, many financial advisors and institutions realized that their methodology was weak and would not protect them in arbitration."
Michael Kitces, posting on his 
Nerd's Eye View blog in Sept 2016
, observed: "Despite the sorry state of risk tolerance questionnaires, [rival] Riskalyze's tremendous success has been driven by its value as a business development tool," "[more than by] "just' building a better and more rigorous Risk Tolerance Questionnaire." What, in particular, drove Black Diamond and CircleBlack to give clients access to Totum Risk software depends on who you speak to. "Client feedback and requests were the primary reason we engaged," says Steve Leivent, senior vice president at Black Diamond and AOS, which means that any of SS&C Advent's more than 2,000 APX or Axys firms also gain access to Black Diamond's network, which now includes Totum. "We didn't look at the depth compared to other providers in the space, but we're happy to see new solutions coming out with enhanced features and capabilities." "It was sort of both [client request and Totum's product that drove the integration]," says Michel. "Totum does some really unique stuff and we were aware of that, and some advisors brought it to our attention … If an advisor comes to us with a new tool that others will use, we integrate it."
Black Diamond 'coup'
Shumbres replaced Zhang, who departed as CEO for Totum Wealth to become vice president for digital product management at Newport Beach, Calif.-based 
United Capital Financial Advisers LLC
.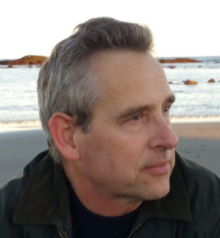 Although New York-based CircleBlack was the first firm to go live with Totum under his watch, it is the integration with BlackDiamond that catches the eye. The Jacksonville, Fla. RIA software unit of Windsor, Conn.'s 
SS&C Advent
 has been beta-testing with Totum and the integration goes live this March, says Shumbres. Black Diamond works with approximately 1,250 firms, with an aggregate AUM of over $780 billion. "It's a coup for Totum to have any relationship with such a large-scale company with big money behind it. It will make a big difference," says Peter Giza, principal of Auburn, N.H.-based Spitbrook Associates LLC. "This Black Diamond deal puts them on a more even playing field with their competitors."
Quant-ified
The ties to CircleBlack and Black Diamond will allow advisors to plug directly into Totum and tailor clients' investment portfolios to appropriate levels of risk, which Totum measures through a detailed questionnaire, Ph.D.-backed research, quant-level analysis, and psychometric tests and presents as an easy-to-understand risk number. Growth demands talent and manpower. In September, Totum had five employees. Since then, the has firm added just under two to its headcount every month. Totum now has 17 team members, consisting of four user interface developers, five back-end engineers, one security specialist, two marketers, two salespeople, and Shumbres himself. The "plan this year is to hire at least another two to four sales and support if not more," he says.
Shumbres' growth ambitions also include making Totum compatible with a number of advisor-facing software systems. "By far the number one client request is for more integrations, so that's exactly what we're doing."
RBC onboard
Totum went on the New York-based CircleBlack's store shelf in January. CircleBlack is a wealth management application super-store where advisors can choose the tools they use on the firm's all-in-one desktop. It hosts over 2,000 advisors with $50 billion in assets. See: 
Bloomberg warns that BloombergBlack is shutting down
. CircleBlack counts Montreal-based RBC's clearing-house, RBC Correspondent Services, and its custodian, 
RBC Advisor Services
, among its clients. RBC has over $730 billion in global assets under administration and over $500 billion in assets under management. Michel's firm will offer Totum at a discounted rate in a Shumbres-designed plan to drive volume. See: 
Once RBC's RIA face, Craig Gordon returns to the Minneapolis-based custodian psyched about City National purchase and NextCapital deal
. Risk management rivals like Riskalyze will stand up and take notice of Totum as a result of these integrations, but more importantly so will their clients, says Shumbres. "Our uptick in users/clients this year will be in the thousands," he says. "Our pipeline for integrations this year is full."
Marketing tool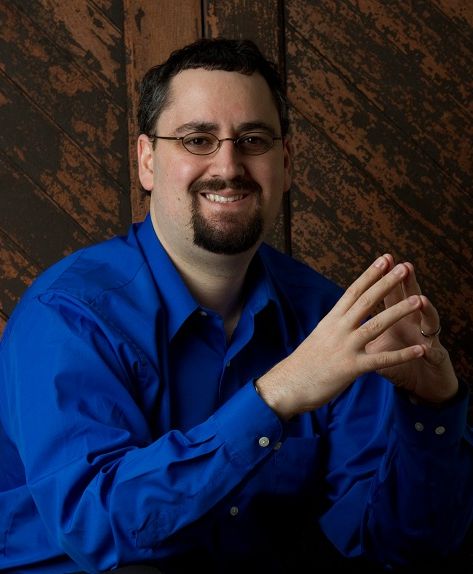 Although he declines to reveal the total level of assets and advisors connected with Totum, Shumbres accepts his firm has a lot of ground to make up in order to compete. The kind of risk management Totum and its rivals offer, says Giza, also has huge potential as marketing products for RIAs. "John Q. Public sits in front of the screen with advisors and can watch their risk roll out in front of them," he explains. "This gives them a feeling of comfort, coddling and being cared for. That means they have enormous sales and marketing benefits … [This] is going to help push that customer to sign on the dotted line." See:  Kitces notes, however, that Totum Risk, like a number of challengers to Riskalyze's crown, has less than a 1% market share, according to the T3 2018 advisor tech survey.
An RIABiz advertising exec derives hard meanings from soft comments made by big shots at MarketCounsel Summit
Yet, bottom line, risk software needs to drive revenues, not just coddle, Kitces observes. "The real opportunity for success in the marketplace … [depends on] the ability to either use the software to drive new business opportunities or to better integrate into the advisory firm's existing workflows."
Buyout looms?
If those abilities get proven out, SS&C may prove to be more than just a user of Totum, Giza adds. "We're not talking about just a small company, we're talking about SS&C," he says. "My expectation would be that if Totum represented significant strategic play, or Black Diamond sees significant usage, they'll buy it. If it can add significant volume they're going to buy it." And that may be the next chapter in the David and Goliath rivalry of Totum and Riskalyze, he adds. "It will be interesting to see, if [for example] Riskalyze or Totum is acquired, how quickly the one that's left on the table is snatched up. That will tell you how important this is to the industry."]]>